WizeHive Scholarship Management Software is a great tool for scholarship administrators. It offers a variety of features and options, making it an excellent choice for schools and organizations looking to manage their scholarship programs efficiently. Some of the most notable features include: customized workflows, automatic awarding of scholarships, tracking of scholarship funds, and more. There are also several alternative software options available if WizeHive isn't the right fit for your needs.
The question is, is WizeHive the best tool for your organization? To help answer this question, we'll dive into the features, pricing, and more. Hopefully, by the time you finish reading, you'll be better equipped to determine whether you should purchase WizeHive or if you should seek out an alternative.
What is WizeHive?
WizeHive is a cloud-based software that helps organizations manage their scholarship programs. The software was designed to make the process of scholarship management easier for everyone involved - from the administrators giving away the funds to the review teams that will ultimately help to choose the recipients.
Who is WizeHive Most Suitable For?
Because it provides the ability to set up workflows that are flexible and efficient, WizeHive scholarship management software is most suitable for the busy program manager that doesn't have the time or resources to micromanage all of the moving parts of a scholarship campaign or program period. With the software, schools can streamline their scholarship process with things like tools for selection committees to evaluate candidates and make decisions as well as automated systems created to improve communication with applicants.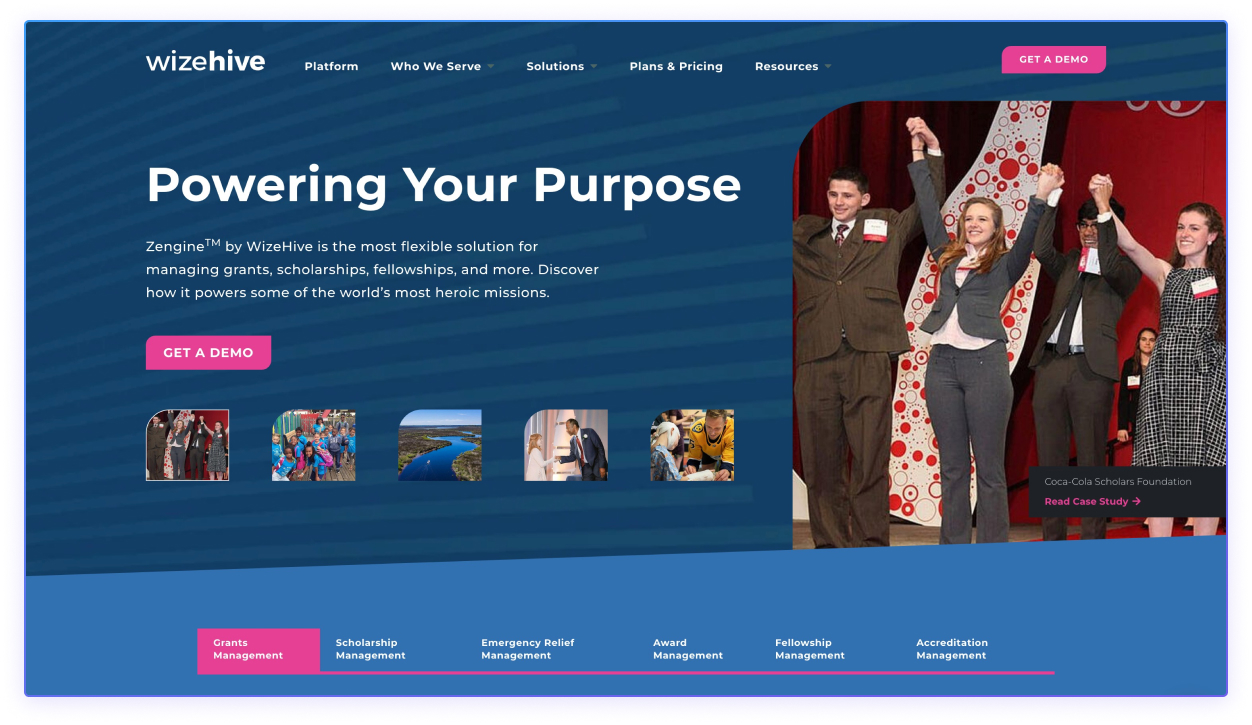 WizeHive: What are their best features?
Some of the more popular features of WizeHive include:
Deadline timers
Word Counts that let the applicant know how long their answers are - helpful for both essay questions and short answer responses
Automated correspondence that keeps applicants informed of things like deadlines and submission confirmation
Side by side layout to compare applications more quickly
Built-in CRM to track all contacts in one space
Integrations with other software and systems to avoid the need to leave the platform
WizeHive: How is their pricing?
Unfortunately, public pricing is not available on the WizeHive website. However, Capterra reported that WizeHive pricing begins at $3995 per year. This fee also appears to apply to only up to 1,000 users. Needless to say, it's not cheap! As a result of this, you might find your organization seeking an alternative.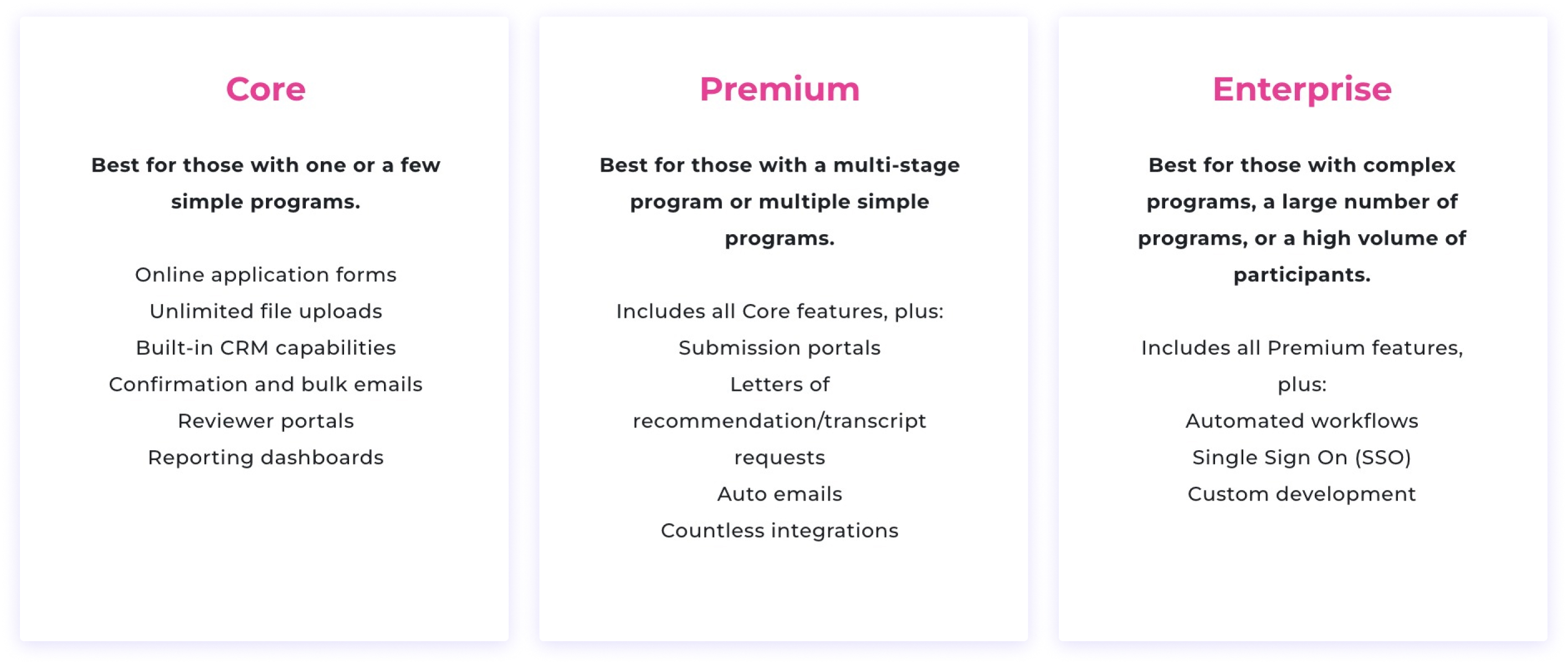 WizeHive Alternatives
Though there are dozens of WizeHive alternatives to choose from, we'll keep this simple by sharing just three. They are AwardSpring, SurveyMonkey Apply, and SmarterSelect.
AwardSpring begins at $99 per month, but for that fee you can only manage one scholarship. Any additional scholarships your organization is managing will cost an additional $29 per month and users are limited to a total of five on the "Now" plan. This plan is a self-serve plan with limited features. To get the guided plan and up to 25 scholarships pricing begins at $4500 per year.
SurveyMonkey is well-known as a survey platform, but its application arm called SurveyMonkey Apply is becoming quite a popular tool for companies to use for their job applications as well as scholarship programs seeking candidates to fill out applications for receiving awards. Their annual plans begin at $7,000, and some reviewers on Capterra indicated issues with customer service, user functionality, and limited functionality.
Your best option if you're looking for a WizeHive alternative is SmarterSelect.
This scholarship management software has helped more than 50,000 programs and nearly two million users. The best part? It begins at just $1,000 per year for 500 users!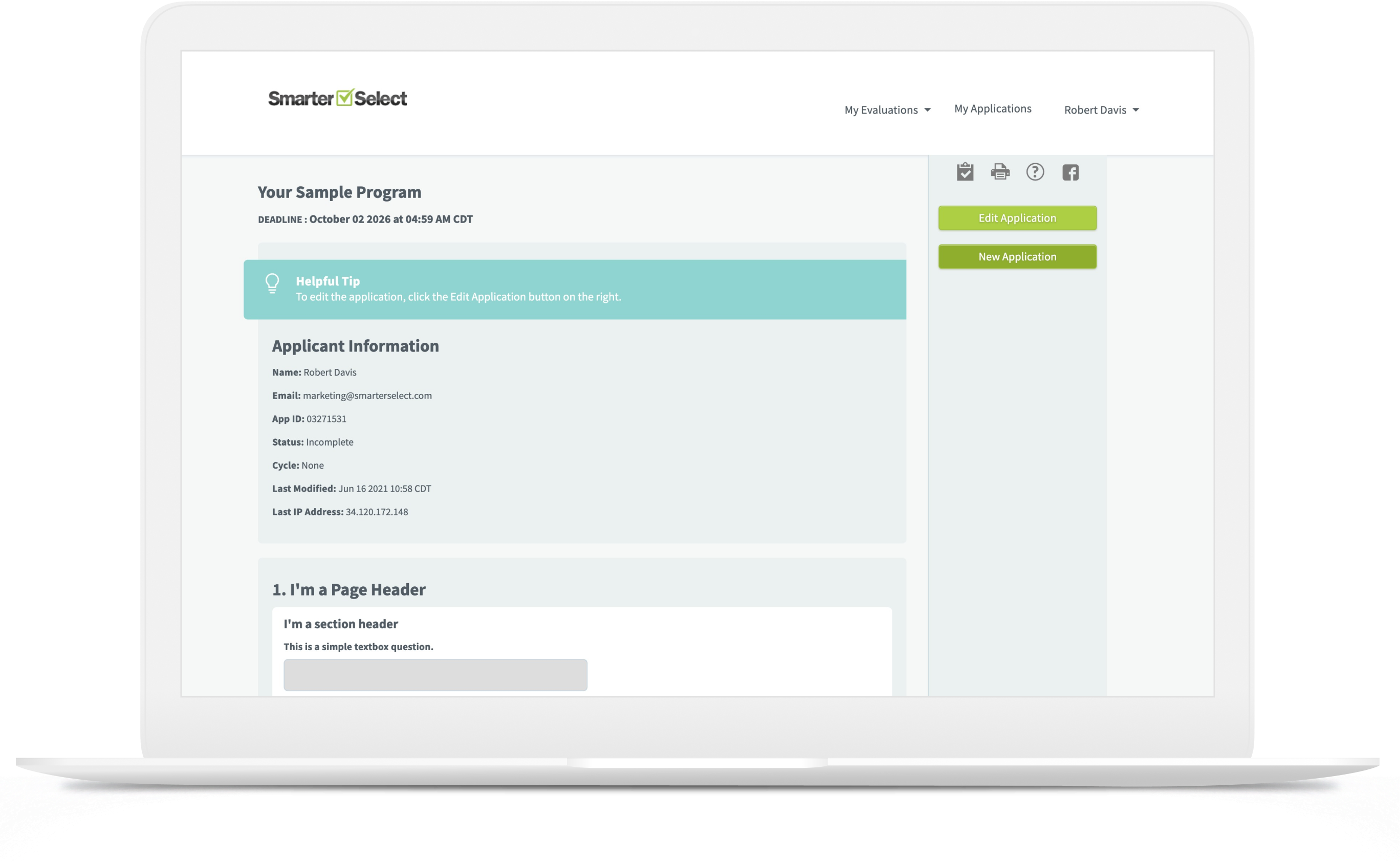 Just a few of the amazing features offered by SmarterSelect include:
Unlimited programs
Online evaluation tools, and
A program library to help you make quick work of your application forms
The upgraded plans starting at $3,000 per year also include:
Automated correspondence options such as email, text, and applicant messages
Automatic scoring rubrics to make quick work of evaluating applications
App rules that will help prevent unqualified candidates from even applying
Interview scheduling options and more
Try SmarterSelect For Yourself!
We believe SmarterSelect is the best scholarship management software on the market. Though, we've always believed show is better than tell. Learn for yourself why thousands of programs rely on SmarterSelect every year. Get a free demo today!