At SmarterSelect, we know you have options when it comes to an application management system. That's why today we want to share a little bit of our backstory so you know more about who we are, and why we're so passionate about what we do. We're more than just a submission software company, we're a family of individuals united in the common goal of making the job of program administrators like you an easier one.
A Brief History of SmarterSelect

We came from humble beginnings, and it's probably no surprise that the foundation for our company began with applying for scholarships. It was in 2007 that the daughter of our founder and President Robert Davis was going through the arduous task of applying for money for school that he saw a gap in the system. The process of applying for scholarships was messy and complicated when it didn't need to be.
We have cloud computing and the ability to do so much online, so the idea of using paper and/or inflexible and complex application forms just didn't make sense. That's why Robert sought out a way to create a feature-rich, easier-to-use solution for applying for scholarships. One that could be cost-effective and get the job done in a fraction of the time without unnecessary hassle and environmental waste.
Fast forward to 2021, and our self-funded application management software company has grown to a lean team of a dozen employees that have served more than 1.6 million people and more than 40,000 programs. Whether they are working with a few hundred or a few thousand applications, SmarterSelect empowers program administrators to run effective and efficient scholarship, grant, and special awards programs with ease.
What We Sell
While we're in a technology industry, we often say we don't sell technology. What we actually sell is our service - the service of expediting the tasks program administrators have to perform every day. Our company is dedicated to solving problems, and finding new ways of streamlining the process of creating, managing, analyzing, applying for, and evaluating online applications. Features of our service include:
Paperless application process
Apply for multiple programs
Online recommendations
Attach transcripts, letters, etc.
Autoscoring
Online evaluations
Reduce paper and printing costs
Setup on your website in just minutes
No programming required
How SmarterSelect Works
When you sign up with SmarterSelect we help you get set up to go live in less than 24 hours. We don't have any long-term contracts, and no set up fees. As soon as you're ready to launch your program, we give you the tools to make it a reality. You don't need any technical or coding skills, you just sign up and we walk you through the process of creating your first application.
We offer tutorials, webinars, and other training to make it easy for any skill level to launch their program. We even have templates that you can use to make quick work of your application creation and get it online that much faster. Choose the questions you want to include, add your branding, and voila! You're ready to send your applications to qualified applicants to begin the process of finding the perfect candidate(s) for your program. If you can create a Facebook page, you can launch an application program. Our software is really that easy to use.
What Others Are Saying About Us
We could tell you more about what we think about our software, but we think it's better to hear from real users that are using our products.

East Texas Communities Foundation:
"SmarterSelect is intuitive and user-friendly...It's easier for the applicant to submit multiple applications and upload their transcripts themselves." - Mary Lynn Smith, Program Officer
Read their full case study here.
---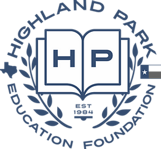 Highland Park Educational Foundation:
"SmarterSelect enables us to appear professional and consistent and to be a transparent, equitable scholarship program, which is what we strive for." - Lauren Holloway, Executive Director
Read the Highland Park Education Foundation case study.
---
Virginia Society of CPAs:
"Customer service is great. They're very responsive. There are a lot of platforms out there, but SmarterSelect has great customer service." - Molly Wash, CAE, Academic Engagement Director
Read their full case study here.
---
Capterra Reviews:
We are happy to say we have a 98% customer satisfaction rating on Capterra. Read our reviews on Capterra, and you can also read additional reviews on our own testimonials page.
Of course, we've always believed show is better than tell. We'd be happy to show you what our application management solution can do for your program. Therefore, we'd like to invite you to schedule a product demo. Click here to get started.