There are many reasons why a scholarship manager should purchase scholarship management software. Most notably, scholarship management software can help reduce the time and effort it takes to manage a scholarship program. The question is, how do you choose the right software for your program.
If you have landed on this page, you might be considering Good Grants. You may have even read a few Good Grants reviews. Is it the best choice for your program? Let's explore its features and pricing to help you determine if it's a good value for the money.
What is Good Grants?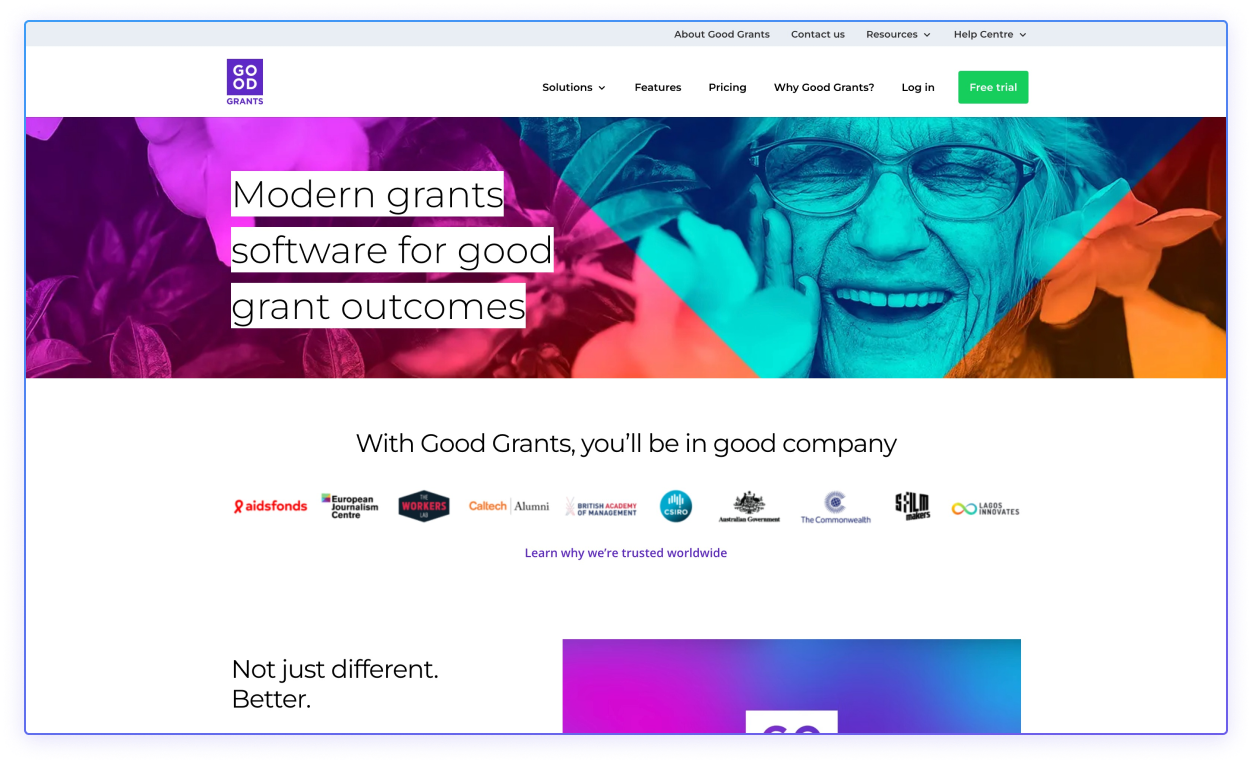 Good Grants is a scholarship management software that helps students and their families find, apply for, and manage scholarships. In terms of who it's best suited for, it's considered most suitable for students who are looking to take control of their scholarship search and application process. That's not to say that program managers won't find benefit in using the software, however.
The most popular features it offers for scholarship program teams include:
An application form builder
Tools for assigning reviewers to individual applications
Multilingual user interface with 30 languages (users can choose what language the application appears in with Premium and Enterprise plans)
Archiving tools to keep past applications filed and organized by program "season"
What Does Good Grants Pricing Structure Look Like?
According to reviews on Capterra, Good Grants' pricing is considered reasonable, and they offer a variety of pricing plans depending on the needs of the user. There are two public plans available - Intro at $139 per month and Premium at $589 per month. The Enterprise plan requires you to contact the company for a quote.
All plans include unlimited users, administrators, and managers. They also allow for unlimited applications, application form fields, and file capacity. However, the file size is limited to 5MB per upload on the Intro plan. If you want to enable single sign-on for your users and your team you'll need a Premium or Enterprise plan as well.
It's also worth noting that the Intro plan doesn't offer the use of a custom domain, sponsor/partner visibility, or post award report management. Your review team also may find it more difficult to quickly evaluate applications on the Intro plan. That said, the Intro plan may work best for new scholarship programs that don't yet have a significant amount of applicants or traction.
In truth, Good Grants is pretty easy to use. The interface is simple and intuitive, making it simple for candidates to find the scholarships they are looking for. As you look over all of its features and pricing details though, you might find yourself seeking a Good Grants alternative.
Enter SmarterSelect, the most affordable option on the market for program management teams.
What is SmarterSelect?
SmarterSelect is the scholarship program manager's secret weapon for getting more accomplished in less time. It's an online application and review platform for scholarship programs, grants, and special awards. It offers a variety of features that Good Grants does not, such as the ability to create both plug and play as well as custom applications and questionnaires, automatic email notifications, and detailed reporting tools.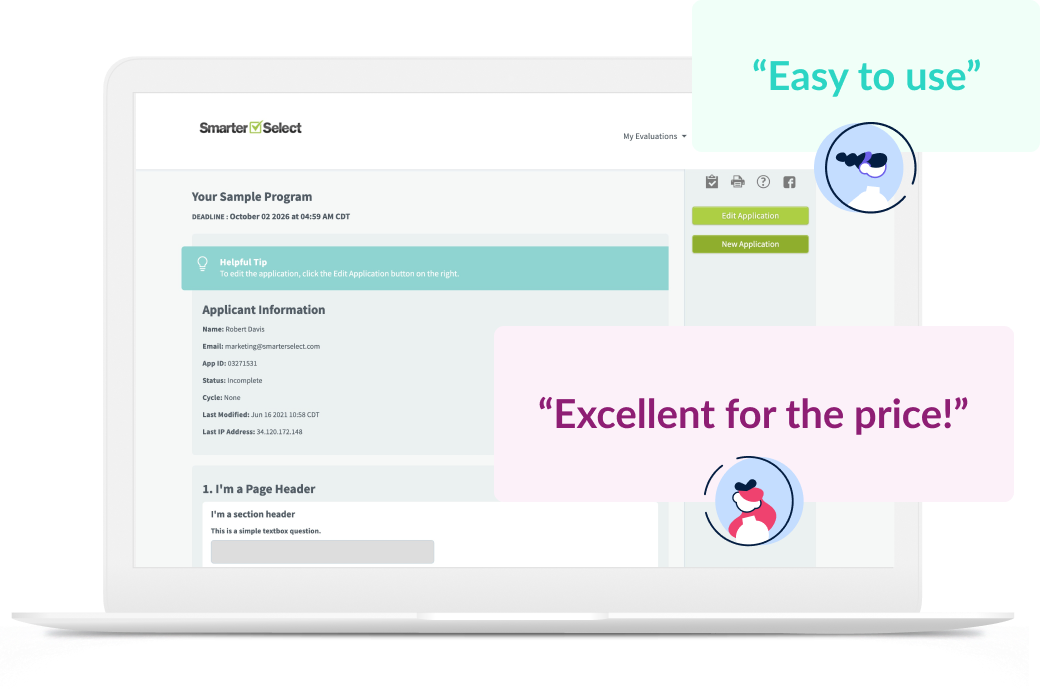 Compared to Good Grants, SmarterSelect is the better choice for scholarship managers for many reasons. First, our software is more affordable than Good Grants. Second, SmarterSelect offers more features than Good Grants, including a built-in applicant tracking system and powerful reporting tools. Finally, we provide excellent customer support and a helpful community forum that can help you get the most out of our software. If you are looking for a comprehensive scholarship management solution, SmarterSelect is the obvious choice.
How does SmarterSelect Stack Up In Terms of Pricing?
We believe in non-profit pricing for every organization. That is why we priced our plans for both small and large organizations. Unlike Good Grants which begins at $139/month, with SmarterSelect our plans begin at $1,000 per year. This price plan offers most of the features that organizations need to get started. Even our most expensive plan clocks in at $5,000 a year which is less than Good Grants' Premium plan at $589/month!
All of our paid plans feature a program library and online evaluation and pre-qualification tools as well. What does this mean? Essentially, it means that you can create filters that will prevent unqualified applicants from even accessing let alone completing your application saving both your time and theirs!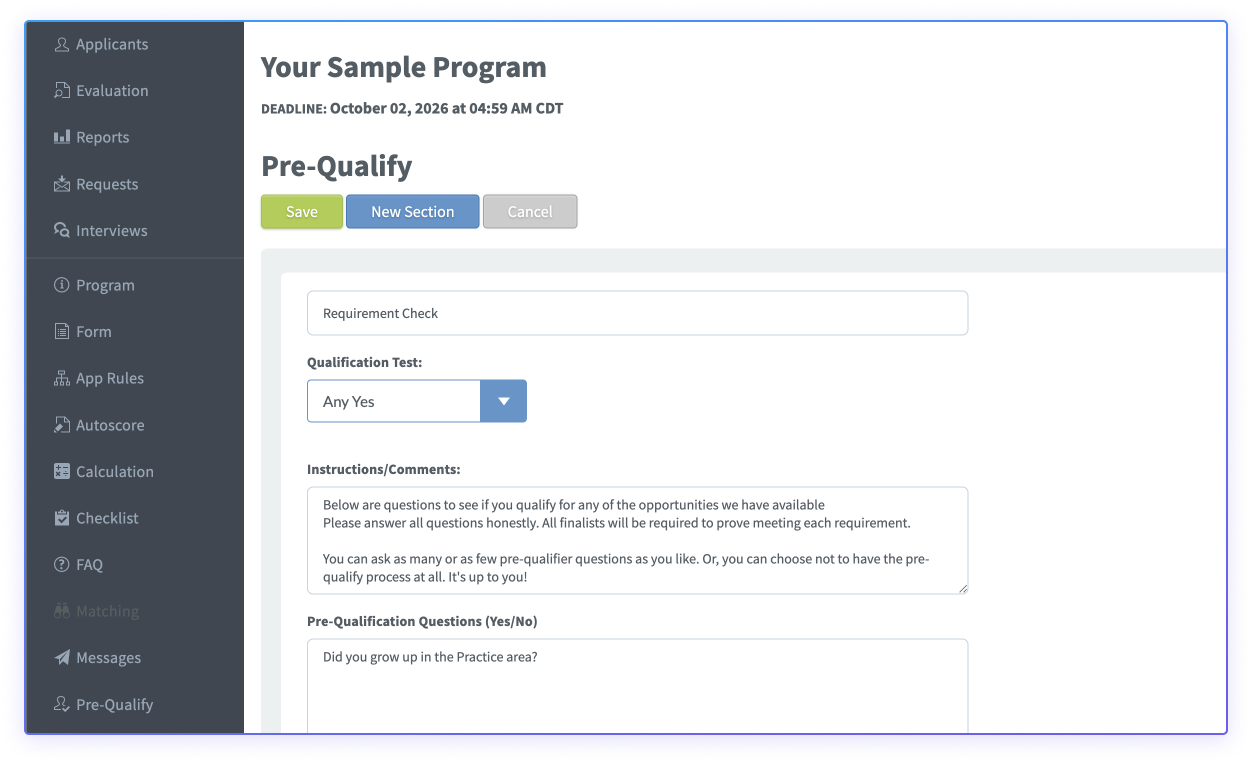 Many of our users feel that our community forum and form builders alone are worth more than what we charge as well! With the form builder, not only can you create custom questions, you can access tried and true forms that other scholarship program managers have used before you. With our forum, you'll have the ability to talk with fellow program managers and get feedback on your forms as well.
Bottom line - with our resources, tools, and features, you'll save more money and effort while improving your scholarship program overall. We could go on, but we're better at show than tell. Try us out for yourselves with a free trial today, and see for yourself why our program managers keep coming back every year!