If you're struggling to get applicants to finish your scholarship application, you're not alone. Many scholarship program managers find that their scholarship just falls flat or doesn't get the attention it deserves because of one simple thing:
The process is too complicated!
Applicants want a process that will be quick, painless, and easy to fill out. If you want to increase scholarship applications - both in the number of people that apply, and the number of people who complete the entire process, the key is to make your application approach more manageable.
It takes more than scholarship value to get an applicant to continue through the application. You must make your scholarship application process simple and easy to apply for to get applicants to complete it. With that in mind, here are seven ways to reduce scholarship applicant issues, and improve the number of candidates that apply successfully:
Promote your scholarship using various channels
Communicate the application guidelines clearly
Present the information about the scholarship in detail
Give students sufficient time to apply
Answer applicant's issues and queries in a timely manner
Make the document filing process flexible
Choose a good scholarship management software
Now that we've given you a brief overview into how to increase scholarship applications, let's break them down further to help you and your team make your process the best it can be.
Table of Contents
1. Promote Your Scholarship Using Various Channels
What exactly does this mean? In this case, it means promoting on social media, magazines, and even local media like radio, television and newspapers. However, you don't simply want a splash campaign sharing your scholarship everywhere. Promoting to everyone won't do you any good and can actually end up costing you a lot of money if you're paying for advertising.
That said, the first thing you have to figure out is where your target audience hangs out. If you want to reach out to high school seniors, you should promote your scholarship on websites frequented by high school students and educators and/or guidance counselors that work with them. But if you want to attract professionals, LinkedIn might be a better fit for advertising your scholarship.
Don't be afraid to utilize social media, either. One of the most effective tools for marketing to millennials is social media, so finding scholarships tailored to them on Facebook or Instagram is much more likely to get you in front of more applicants. Of course, these days, everyone is on TikTok, so if you can team up with an influencer on the platform using hashtags like #schoolhacks, #moneyforschool, #scholarships, etc… you could bring a lot more awareness to your program.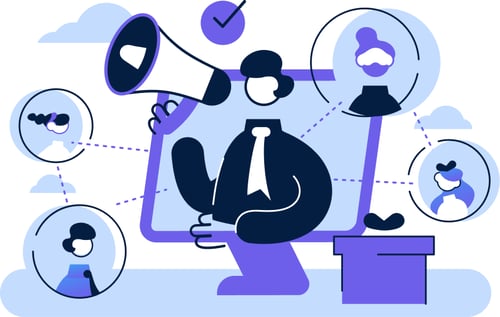 Older methods like magazines and new media may still be a good idea, but don't waste your time if you're going after an audience that isn't using those outlets to consume news/entertainment. When choosing a platform, do your research and see where your ideal applicants spend the most time.
2. Communicate The Application Guidelines Clearly
When applicants land on your scholarship application, they should easily understand what you want from them. As a good rule of thumb, make sure that your instructions are written in an easy-to-understand and straightforward way.
You may have the best intentions when writing your scholarship application guidelines, but if your audience doesn't understand what you're saying, then your scholarship will go unnoticed and unfinished.
Pro-Tip: Use an FAQ section and question level help to make things abundantly clear to your applicants.
This simple step will save you countless man hours troubleshooting and answering questions as well.
3. Present The Information About The Scholarship In Detail
When applicants go to your scholarship page, give them all of the information they might need about it. Ensure they understand what the application is for, who is eligible to apply, and how much money is available.
You also want to make sure you include any important deadlines or requirements. If applicants can't find this information, they may give up and abandon their applications.
It is also necessary to clearly outline the selection process. Give them an idea of what criteria you will be using to choose your winner. That way, applicants can tailor their essays to better reflect the requirements you're looking for.
Ensuring that applicants can easily access information about the scholarship will allow them to finish it sooner than later.
4. Give Students Sufficient Time To Apply
When you're promoting your scholarship, be sure to note how long applications will be accepted. If the deadline is only a week away and applications require several writing pages, many students might not have time to complete it.
You want to give them enough time to finish their application without having any unrealistic expectations about when they'll get to it. It is also important to have some sense of urgency without coming off like you're rushing them to apply.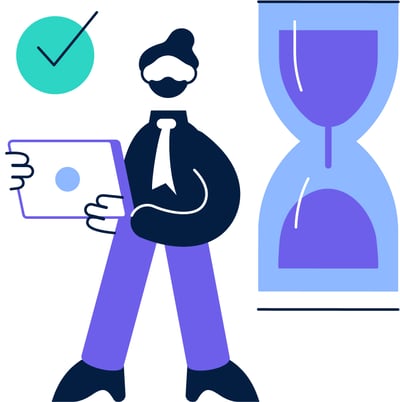 Urgency can encourage students to apply, but rushing the application process could lead to the opposite of your desired effect which is to increase scholarship applications. A good balance is to set up your scholarship with an end date that allows students the time they need to apply, and then give it a one or two week buffer so they can reach out for letters of recommendation and gather any other materials needed for the application.
5. Answer Applicant's Issues And Queries Promptly
This is where that FAQ section and question level help will come in handy - it will ensure questions are addressed in real time. However, should there be a question that isn't addressed, your team needs to be available to applicants. If you have someone or a group of people designated to answer questions or concerns from applicants, that person must do so efficiently and promptly.
Pro Tip: If you get a lot of the same questions - adjust your FAQ section accordingly.
If an applicant gets in touch with your scholarship team but never receives a response, they will likely abandon their application. It is vital to make sure applicants know that you are there for them when they need help or have questions about the scholarship or the scholarship application process.
Setting an expectation for applicants to receive a timely response will help steer them towards feeling positively rather than abandoning your scholarship prematurely. An example could be letting applicants know their questions will be answered within 24 hours, or having autoresponders set up that links to your FAQs, and lets them know if they still need help you will respond within a business day (or your chosen time frame).
6. Make The Document Filing Process Flexible
If your application process requires applicants to submit documents such as transcripts, recommendations, institute letters, and income certificates, you'll still want to make the process flexible. For example, if applicants cannot submit these documents in time for your deadline, or if they are having difficulties loading them to your application, let them know how they can contact the team to either request an extension or receive additional instructions. It's also a good idea to make it clear whether or not the lack of materials can impact their application's acceptance.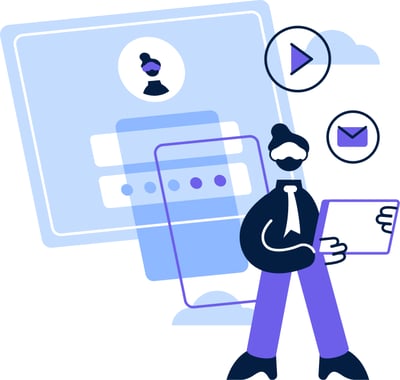 This sort of flexibility may seem like you're adding more work to your process, but the more scholarship applicant issues you can thwart, the more likely you are to have applicants complete the process. Even if your application process has run smoothly in years past, you never know when an applicant might come up with a roadblock or an issue that will prevent them from submitting on time.
7. Choose A Good Scholarship Management Software
One of the best ways to simplify the scholarship management process is to use suitable software. Many pieces of software on the market today will help you create your application, stay organized, track your applicants, and review files quickly.
If you're considering utilizing scholarship management software, we recommend SmarterSelect. Our easy-to-use program allows you to create online scholarship applications quickly and get your program online faster. Plus, it will enable you to stay organized once you start receiving files and communicating with applicants. With SmarterSelect, you can create an application that is right for you and put it in front of the right students. Start your free trial today, and learn what SmarterSelect can do for you.
FAQ's Schema
1. How can I increase scholarship applications?
To increase scholarship applications, actively promote the scholarship through various channels, engage with potential applicants, and provide clear and accessible application instructions.
2. How can I promote my scholarships effectively?
To promote scholarships effectively, utilize a multi-channel approach including social media, educational institutions, online platforms, and community organizations, while highlighting the benefits and eligibility criteria of the scholarship.
3. How can I communicate the scholarship application guidelines clearly?
To communicate scholarship application guidelines clearly, provide comprehensive and easily understandable instructions, use simple language, and offer visual aids or examples whenever possible.